Since 2002 Marshell has become China's largest manufacturer of low-speed electric vehicles. With factories in Guangzhou and Shanghai, the company is responsible for manufacturing OEM products globally for some known brands including Tomberlin. Marshell is quickly gaining traction with individuals and businesses concerned with their respective carbon footprints by providing affordable yet powerful electric vehicles, such as the DG-LSV2. This attractive low-speed vehicle (LSV) is street legal in most areas, and it is still perfect on the golf course.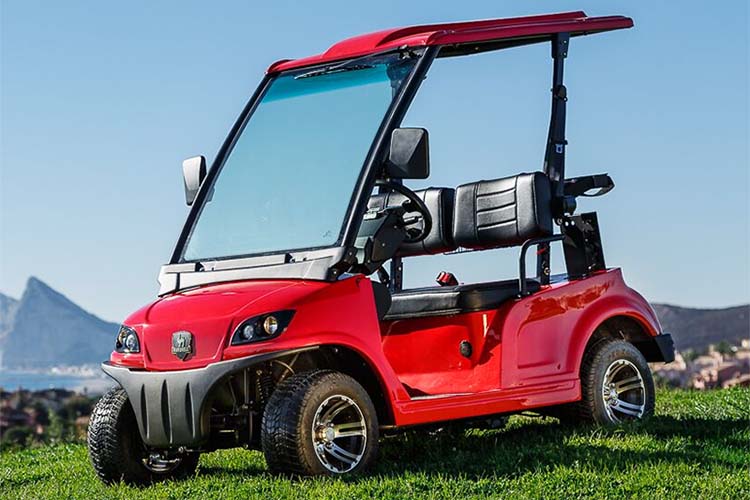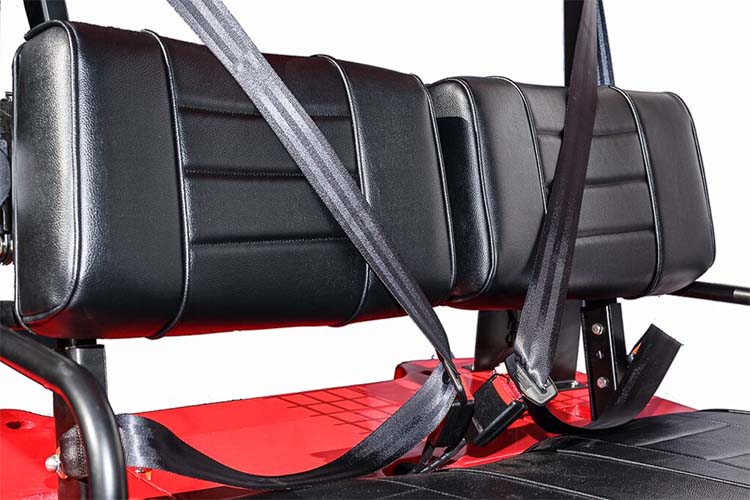 There is a deep bench seat with individual backrests. The seats are big enough to accommodate a larger framed person of significant height. Seat belts and rear view mirrors are optional and were attached on the vehicle.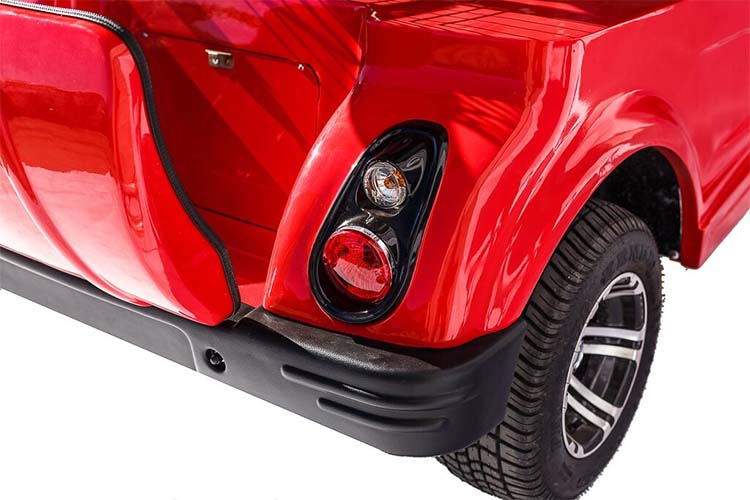 At first glance the DG-LSV2 has eye-catching lines, it is sleek and modern. The fiberglass shell is available in twelve standard colors and may be painted in your preferred color as an additional cost option. The front end features low and high beam headlights, indicators and a glass windscreen with a windscreen wiper. If you prefer, you can specify a split plexiglass windscreen. The top of the frame attaches directly to the roof, so there is no air movement through to the cabin. The screen is contained within powder-coated steel tubing, which connects to the roof support brackets.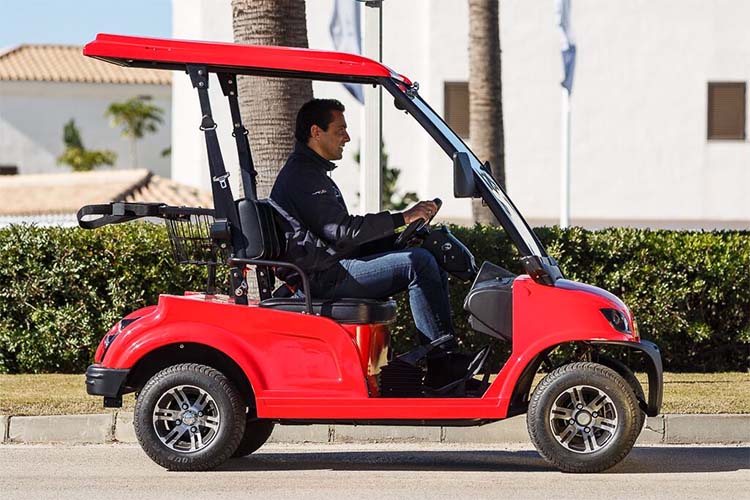 Marshell Green Power are leaders in the manufacturing of golf carts and low-speed neighborhood electric vehicles. The DG-LSV2 was designed from the ground up by Marshell's team of over one hundred engineers.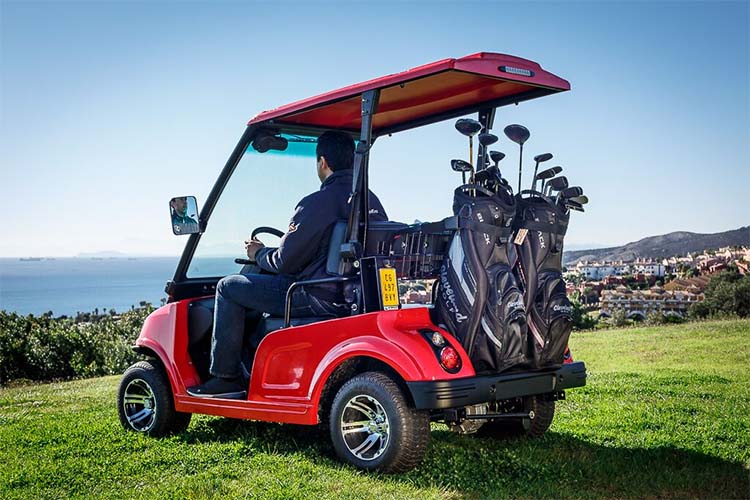 While Marshell promises competitive prices, premium quality and attentive service, the company also places an emphasis on attractive and comfortable design, and the DG-LSV2 is a prime example. This car is inspired by minimalism, and its sleek lines, rounded edges and automotive windshield give it an impressive, futuristic appearance.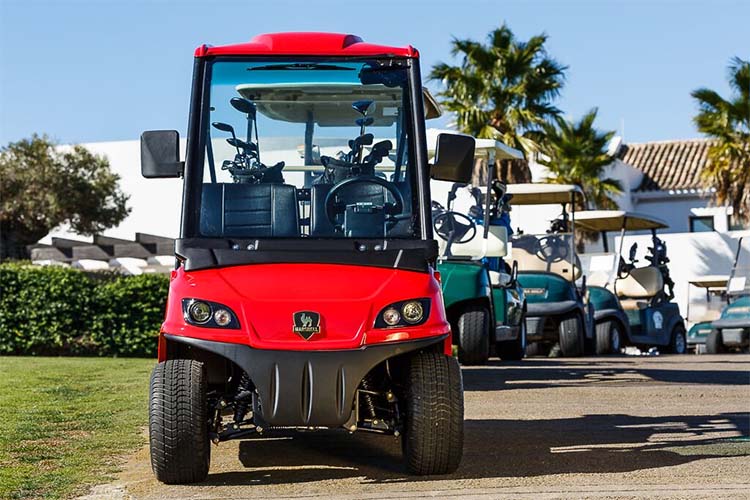 The DG-LSV2 is designed to carry two passengers comfortably through resorts and gated communities at speeds of up to forty kilometers per hour. There are several different configurations available for the rear of the vehicle: the standard vehicle is fitted with two lockable compartments (boots). There is also the option of removing these compartments and replacing them with two golf bag brackets. The DG-LSV2 can also be purchased with doors.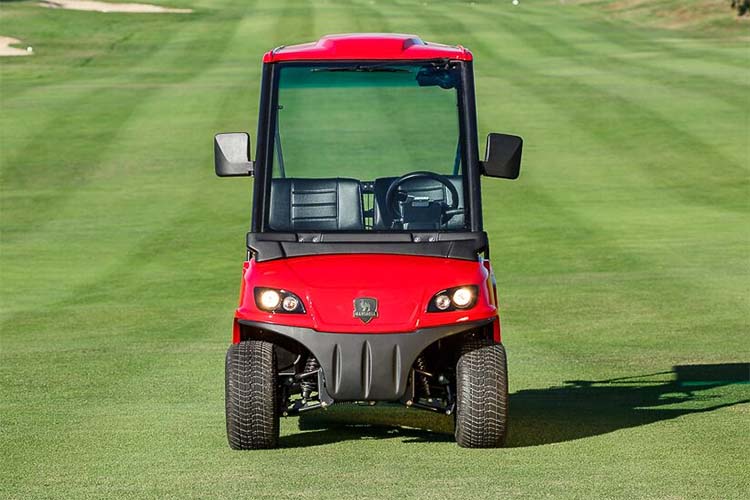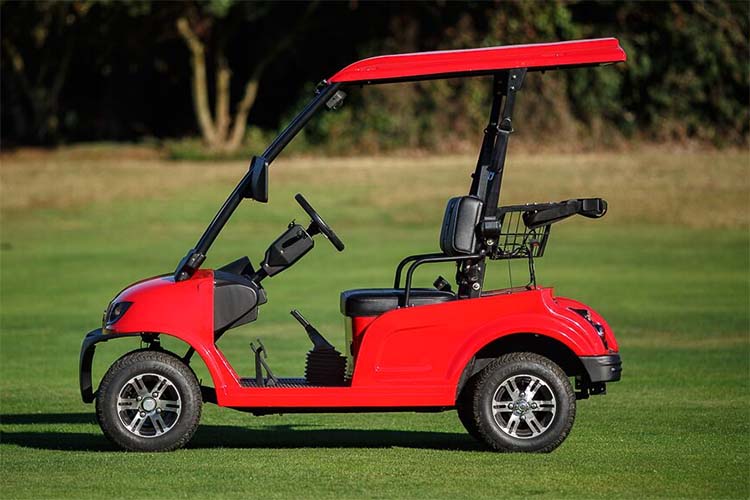 The vehicle is EEC certified for distribution in all countries and comes with a one-year international warranty. In summary, this is one of the best Electric Low-Speed Vehicles for you choose.